Reusable Pet Hair Remover
Regular price
$29.95
Sale price
$24.95
Free Shipping
/
---
When dogs shed, they release harmful bacteria and insects found in their fur throughout your home, putting your family at risk of infection!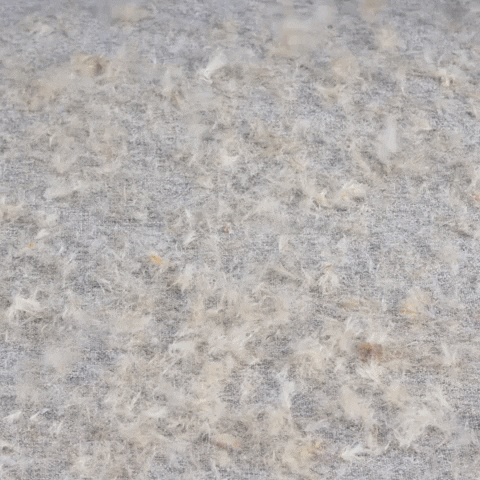 Are you tired of seeing pet hair, dander and lint everywhere on your beautiful couch? Having a pet is a great and fun experience, but sometimes it can be frustrating to clean their hair all the time. This fur-tastic roller effortlessly sweeps away stray hair deeply embedded in furniture such as chairs, beds, and couches!
SAY HELLO TO OUR #1 RATED PET HAIR REMOVER!
If you have a dog, cat or any other animal in your home you know the trouble of cleaning up their hair off of everything! Our Reusable Pet Hair Remover will save you time and money. The two-way motion will pick any type of fur much faster than any lint roller ever could!
Simply sweep the roller back and forth and watch as the electrostatic charge immediately attracts pet hair to the roller, no more sticky lint rollers or noisy vacuum cleaners! Plus, this clever pet hair catcher is 100% reusable and requires no power source, so you can feel great about doing your part to save the environment while also saving money in the long run. Buy a second one and keep it in your glove box for quick cleanups on the go.
Other Key Benefits:

Easy To Use And Reuse

- Removing Unwanted Pet Hair Or Lint From You Clothes, Carpets, Car Seats, Upholstery And Furniture Has Never Been So Fast And Easy!

Portable, Light And Durable

- Take It With You Anywhere You Go!

Reusable Two Way Design

- Reusable Gentle And Economic Design - When You're Done You Can Just Push The Button To Open The Back And Get All The Hair Out For Your Next Use!

Environmentally Friendly And Cost-effective

- Never Buy Lint Rollers Or Replacement Rolls Ever Again!
How to use?
Roll back and forth over fur, hair or lint

Empty the chamber and use again. That's it!
The EASIEST and MOST EFFECTIVE hair removing product on the market! 
We fully back our products with our satisfaction guarantee. Every product we sell comes with a 30-day money-back guarantee. If you are unsatisfied with your order for any reason, we will gladly give you your money back. Here at Shopptique, the happy client is always our number one priority!
We have 24/7 Ticket and Email Support. Please contact us if you need any assistance at

support@shopptique.com

or give us a call

✆ +1 (424) 305-5929